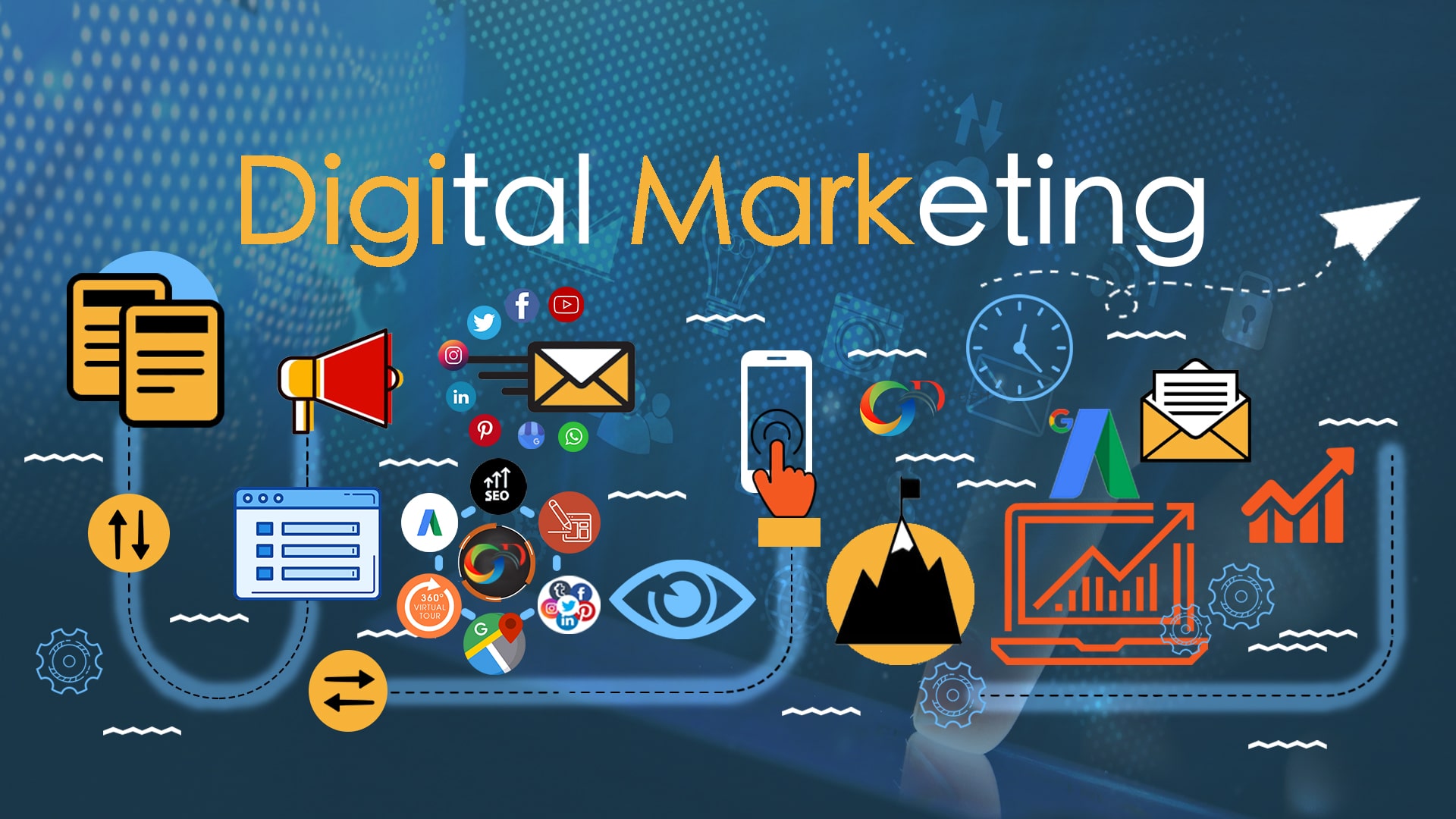 Why Digital marketing?
The main goal behind every small or large business is to approach the customers. To get customer's attention in your products; it surely needs to advertise your product. That's what is called marketing. If people do not know what you are making then it is of no use that how much you are doing effort to produce quality items. It is essentially important to market your brand and your products if you need to grow your business, no matter if you are a small businessman.
What is Digital marketing?
Marketing strategies used to advertise the products have advanced over time but they are used from previous times to access clients. Digital marketing is the latest method to tell the potential buyers about your company and products. Digital marketing includes various forums on internet to approach customers. These are Facebook, Instagram, Email services, watsapp, search engines and other social media forums.
How can I start digital marketing?
It is not only the question in your mind but also in the minds of many business owners. It is a good news for everyone that it is quite easy to start digital marketing of your business. The social media forums are easy to use for increasing revenue of your business. There are many companies who are offering digital media services to promote businesses.
We, at First Web Solutions, are offering a range of digital marketing services for small and large entrepreneurs. Detail of our social media packages is available on our website. We have successfully promoted a lot of businesses to achieve the height of success.
We offer
Facebook marketing services
Instagram marketing services
Watsapp marketing services
Email marketing services
Search Engine Optimization
Online web store development
First Web Solutions offer all the services on economical prices. There is a range of packages which include various features according to price. It is the choice of customer to select as per desire and budget. We guarantee your success through digital marketing services.